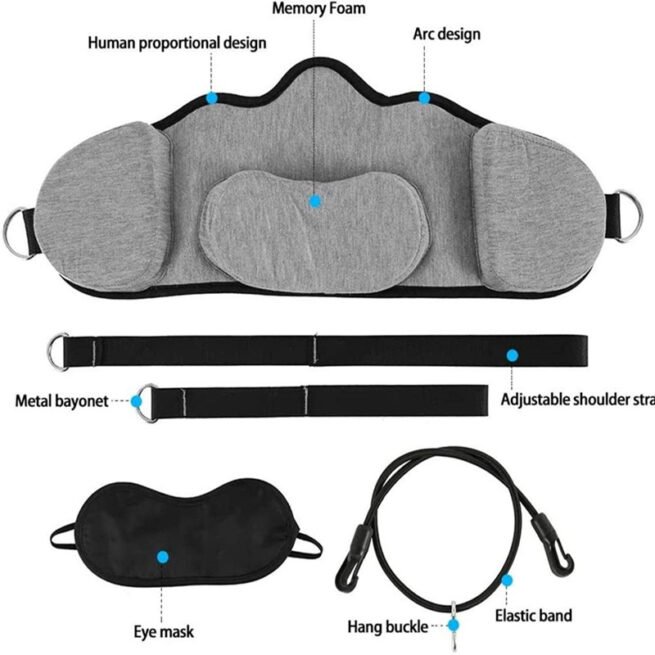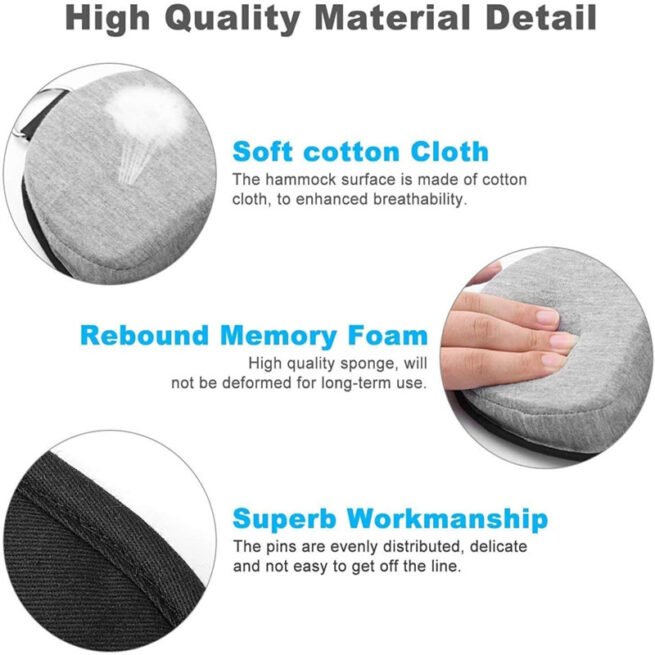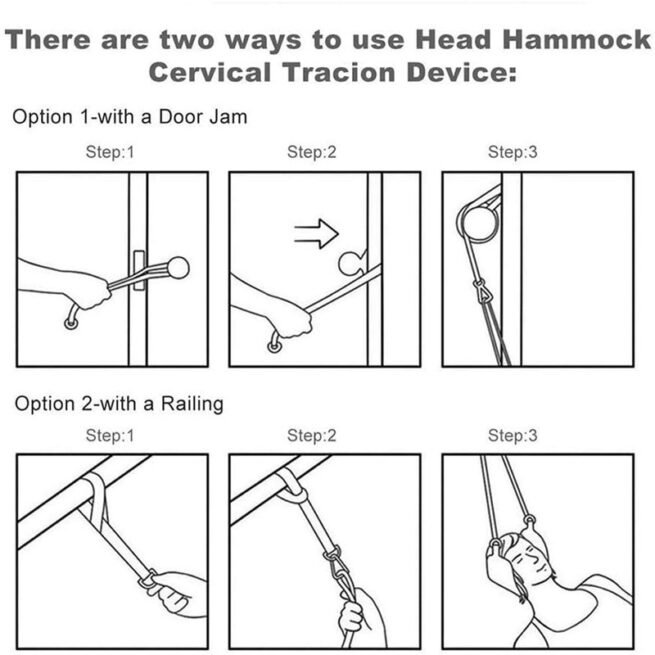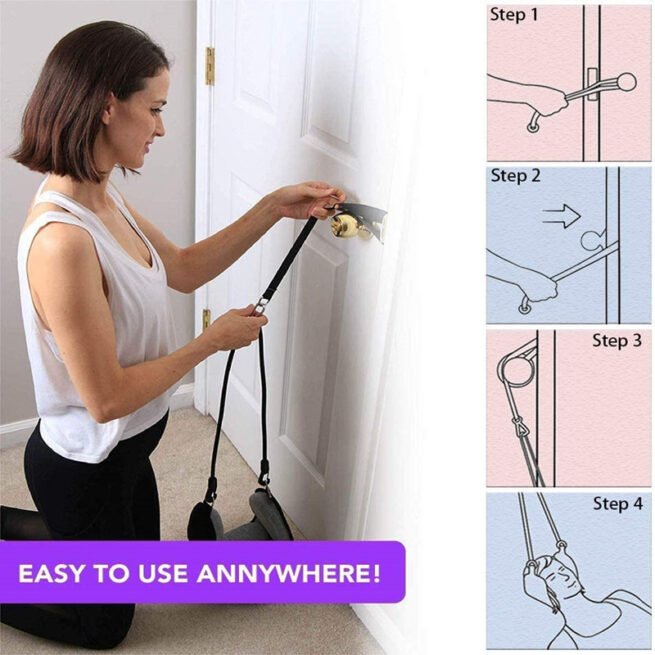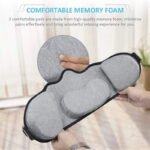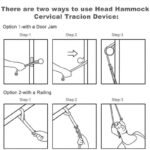 Hammock with stand for Neck Traction Massager Hamac cervicales to Reduce Neck Pain Relief Relaxation with Free Eye Mask
21
personer ser på dette akkurat nå

Garantert trygg og sikker utsjekking
Beskrivelse
Style:

Neck Traction Hammock

Pattern:

Black

is_customized:

No

Model Number:

SXY-012

Age Group:

Adults

Type:

HAMMOCK

Size:

Single-person

Origin:

Mainland China

General Use:

Outdoor Furniture

Color:

Black
Hammock with stand for Neck Traction Massager Hamac cervicales to Reduce Neck Pain Relief Relaxation with Free Eye Mask
Description:
This neck massager relieves a variety of neck conditions. It can stretch your neck through gentle cervical traction, relax neck muscles, increase blood flow and circulation; apply to tension headaches, neck pain, migraine, muscle pain caused by poor sleep, due to poor sitting Caused by neck pressure. This is an easier and better way to improve your neck!
Features:
The neck stretcher traction can be connected to any door, railing or pole in one step, giving you the flexibility to use anywhere, such as at home, in the office, at school. Carry your carry-on bag and carry it with you. It can be used by any male or female, whether you are fat or thin, tall or short, child or adult. You only buy one, but your family can use it. Save time and save money! The neck and neck pain relief device should be a supplement to massage and physical therapy.
usage time:
It applies to the entire body. It takes only 10 minutes a day to relieve pain. The neck, back and shoulders are perfect for men and women. Not only does it slow down these symptoms, it also effectively prevents these symptoms. If you use your computer regularly, sit for a long time, or work for a long time, but you don't exercise, the cervical spine will wear out.
Feature:
Product material:
Made of 100% quality cotton. The outer fabric is combed cotton, which is softer and smoother than regular cotton and gives you a better touch. The filler is space cotton, which is lightly filled with a lot of air and can relieve stress when lying down. Health is always our top priority, and your health should always be your first choice.
Product color:dark grey
Scope of application:Family, school, office
parameter:
Portable neck hammock neck stretcher soothes fatigue – patented gray
Package includes:1*Portable neck hammock neck stretcher relieves fatigue
Det er ingen spørsmål funnet.